Date/Time
Date(s) - 03/16/2019
4:00 pm - 6:00 pm
---
Event Details
General Information:
WHAT: Dreams For Kids DC will be bringing together 20 youth with physical and developmental disabilities, their families, professional cooks, and volunteers for a morning in the kitchen making personalized omelets! We are excited to announce our 2019 DFKDC Cooking clinic with Peruvian Brothers, where your child has the opportunity to create their own quinoa salad!
WHO: YOU! Whether you are an experienced chef or not, we need participants and volunteers to make this fun day possible!
Participants- This clinic is open to youth aged 13-30 with physical and developmental disabilities – their siblings are welcome too if they are in that age range! We are reserving this clinic to our older participants because of the sharp objects that will be used during the clinic. No previous experience required. Instructors and equipment will be provided for all participants, thanks to Peruvian Brothers and Washington Nationals Youth Baseball Academy. Just show up- Dreams For Kids DC will take care of the rest!
Volunteers- Must be at least age 15 or over and have been a previous Dreams For Kids DC volunteer; those who register who are not first time volunteers must email Glenda Fu at [email protected] first. Volunteers – please note that there will be no area for your belongings, please keep your important items with you at all times or leave locked in the car. We are not liable for lost, stolen, or missing items.
WHEN: Saturday, March 16th, 2019 from 4 – 6PM (registration will begin at 3:40PM)
WHERE: Washington Nationals Youth Baseball Academy, 3675 Ely Pl SE, Washington, DC 20019
*DRIVING DIRECTIONS CLICK HERE AND INPUT YOUR ADDRESS*
Organizations- want to get your organization or company involved? Contact Executive Director Glenda Fu at [email protected]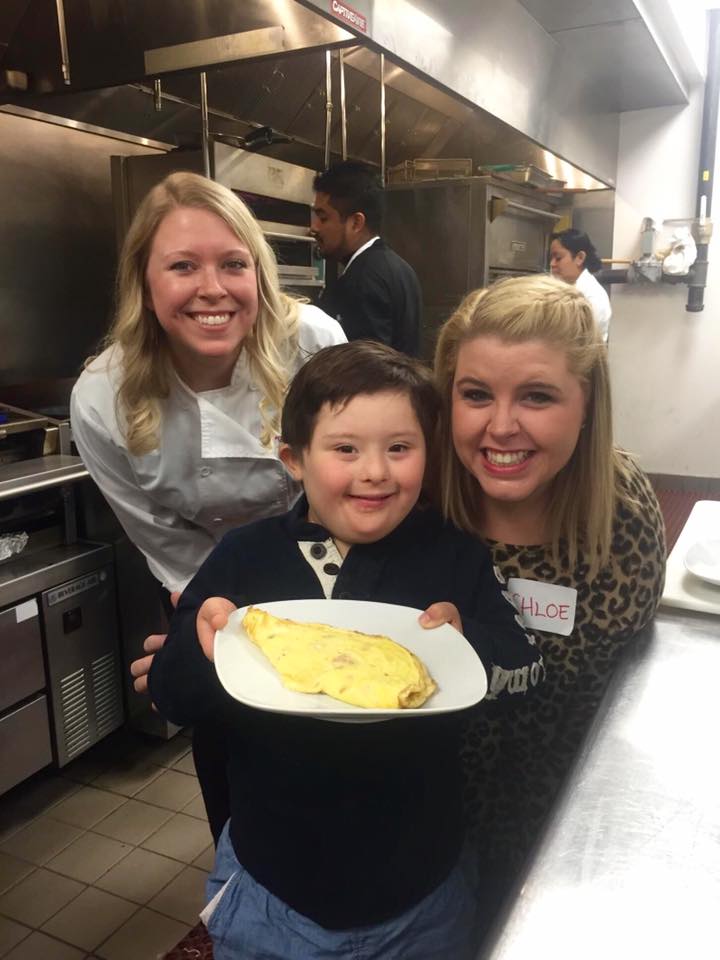 About Dreams For Kids DC:
Dreams For Kids DC provides life-changing activities that empower children with physical and developmental disabilities to unite with their peers and realize their potential. DFKDC events are adaptive sports clinics held once or twice a month for children with disabilities aged 4 – 24. Through our events, those with physical and developmental disabilities are able to come off the sidelines and unite with their peers. A lot of these children have been bullied in schools, and are left out of activities with able-bodied children. The empowerment and self confidence gained through the clinic will carry over from the field to the home, classroom, and the community, allowing them to realize that their disability will not prevent them from fulfilling their dreams. Each child is partnered with a volunteer to learn the essence of teamwork, have a mentor, and also bond over a sense of camaraderie.
About Peruvian Brothers:
At the core, Peruvian Brothers is about passion. Brothers Giuseppe and Mario are passionate about the food they grew up eating and where they are from.  When developing Peruvian Brothers, they wanted to give Washington D.C. not only delicious Peruvian food, but also a piece of their heritage. As a two-time Olympic athlete in competitive rowing, Giuseppe tries to show the same dedication on the business side to match his brother Mario's skills in the kitchen. They were born and raised off the coast of Lima, Peru, in a close-knit community of "La Punta" where family and the ocean reigned.
About Washington Nationals Youth Baseball Academy (WNYBA):
The mission of WNYBA is to use the sports of baseball and softball as vehicles to foster positive character development, academic achievement and improved health among youth from underserved communities in Washington, D.C. Their values are to be a model organization, nurturing the development of D.C. youth into thriving members and leaders of our community.
---