Date/Time
Date(s) - 09/30/2019
6:00 pm - 8:00 pm
---
Event Details
Presentated by The Trustees
The KITCHEN at the Boston Public Market is honored to welcome Peter Ungár, Chef and Owner of award-winning Tasting Counter in Cambridge, for a three-course cooking class!
In this hands-on class, attendees will learn Chef Ungár's secrets to creating complementary courses like the ones featured on Tasting Counter's renowned 9-course dinner menu that awakens all five senses. Guided by Chef Ungár, you'll create a three course-menu and increase your comfort in the kitchen through new skills, techniques, and flavor profiles.
Join us to cook side-by-side with one of Boston's most prestigious chefs who is committed to highlighting New England's local farmers, fishermen and artisans on his menus! In this lively, hands-on cooking class you'll learn how to utilize the produce and products of the farmers and artisans of the Boston Public Market.
Each course will be accompanied by a wine pairing exclusively selected by Tasting Counter's beverage director from the restaurant's carefully curated collection of natural wines.
Menu:
Gem Lettuce Salad with Preserved Lemon Vinaigrette, Citrus Segments, and Torched Avocado
Gremolata Dumplings with Parmesan Nage & Tomato Foam
Almond Cake with Seasonal Preserves and Ganache
This menu is vegetarian, and can be made gluten-free or vegan upon request. Please email [email protected] to let us know if you need a gluten-free or vegan option or to alert us to any allergies ASAP after booking. Please note that The KITCHEN is not a certified allergy-free kitchen and cross contamination is possible.
Our hands-on cooking classes are structured as a group learning experience; you'll work with other students to create a seasonal meal led by our professional chef instructors. We focus on learning new cooking styles and techniques to increase your confidence and enjoyment in your own kitchen. Here are a few things to know before booking a class with us:
Each class is centered on the local, seasonal farmers and artisans of the Boston Public Market, so menus may change slightly based on what's available the day of the event.
During each class, you'll learn 2 or 3 recipes, you'll work with between 2 and 4 other students to create each one, and you'll enjoy a plentiful taste of each.
Classes are usually between 2 and 2.5 hours long, unless otherwise noted.
Please be prepared to be on your feet, standing at a table, and cooking for the duration of class.
We recommend comfortable, non-slip, and closed-toe shoes.
Tickets: $72 for Trustees member and $90 for Non-Trustees Members. Members must bring their current member card and number. Join The Trustees and save! Members save between 20-40% off all classes in The KITCHEN.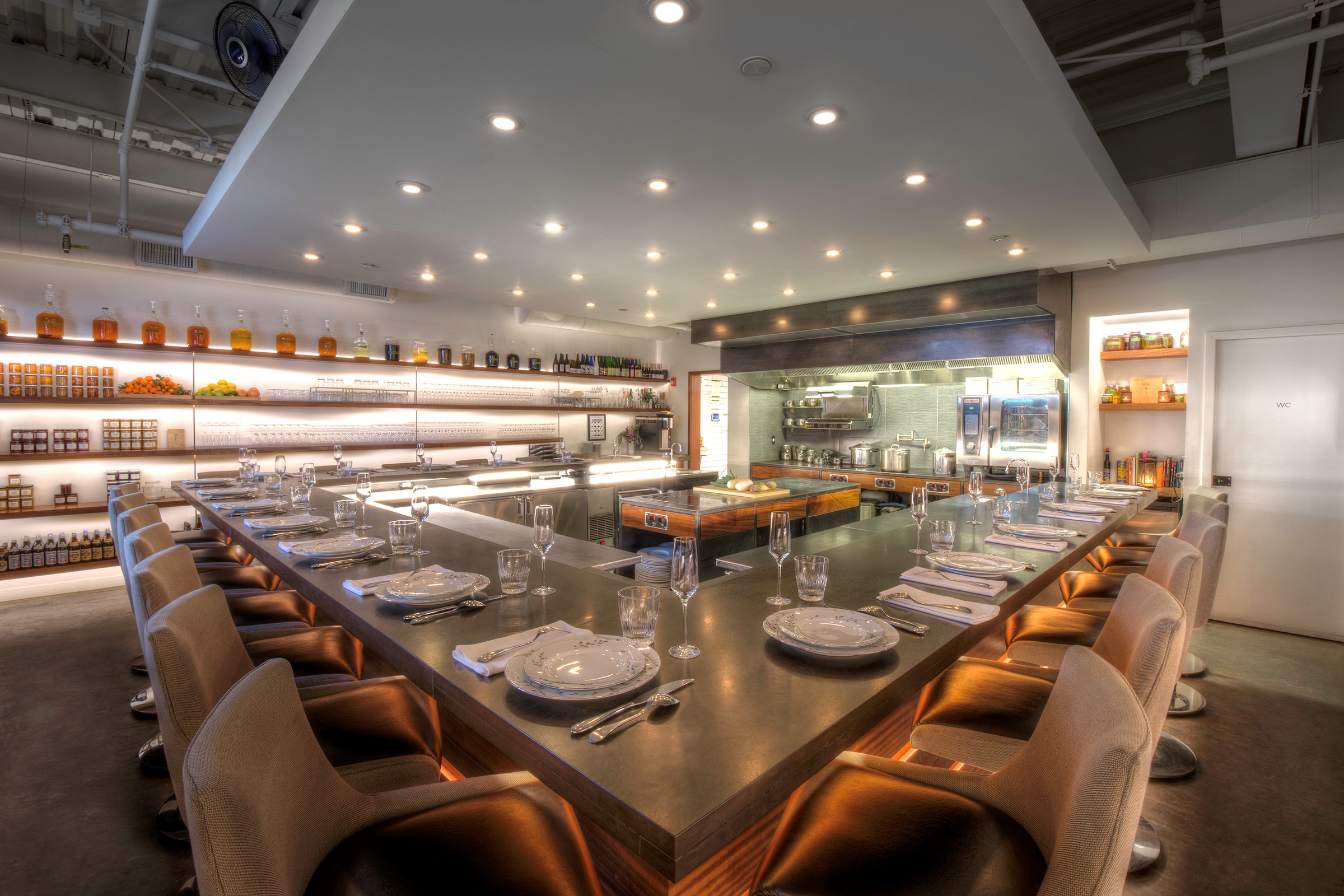 About Tasting Counter
Since Peter & Ginhee Ungàr opened Tasting Counter in 2015, they have dedicated themselves to creating award-winning 9-course tasting menus while reimagining the restaurant experience. Tickets are purchased in advance and each meal is akin to a performance, intended to be a multi-sensory experience. In a minimalist and modern space that is both a kitchen and dining room, guests take their seats at a U-shaped counter framing the kitchen  and watch as food for 20 guests is cooked, beautifully plated, and served immediately, course by course.
Peter's culinary training is rooted in classic French cuisine but when he and Ginhee opened their first restaurant, they set out to create something refreshingly all their own, striving to create a dining experience for their guests that would be unique and memorable. Tasting Counter is decidedly modern, fluidly moving between old world and new world; classicism and innovation; formal and casual, all while quietly- and seemingly effortlessly- striving to create revelatory culinary experiences that rival the best in cities around the globe.
Peter & Ginhee's mantra "0 carbon, 50 local, 100 natural"  highlights their dedication toward a zero-carbon footprint as well as their commitment to sourcing a minimum of 50% of the restaurant's products from within Massachusetts and offering only all-natural foods, wines, beers, and sakes.
In addition to the 9 course dinner tasting menu available at two seatings Wednesday – Saturday evenings and a 3-course lunch tasting menu offered Wednesdays-Saturdays, Tasting Counter also serves a more casual à la carte menu during its popular Wine Bar service on Tuesday evenings and late night, Wednesday -Saturday. Tasting Counter is also excited for the opening of its sister restaurant within Time Out Market Boston, slated to open in Spring 2019.
For those who would like to bring a bit of Tasting Counter into their home kitchens, there is TC Market, Peter & Ginhee's collection of locally sourced, small batch sauces, vinegars, and preserves made by their team in Somerville.The collection features classics that they use often in their kitchen (and at home!) including the Lacto-Fermented Hot Sauce, Oak-Aged Red Wine Vinegar, and Lemon Preserves. These products are available online, at their restaurant, and at select local markets.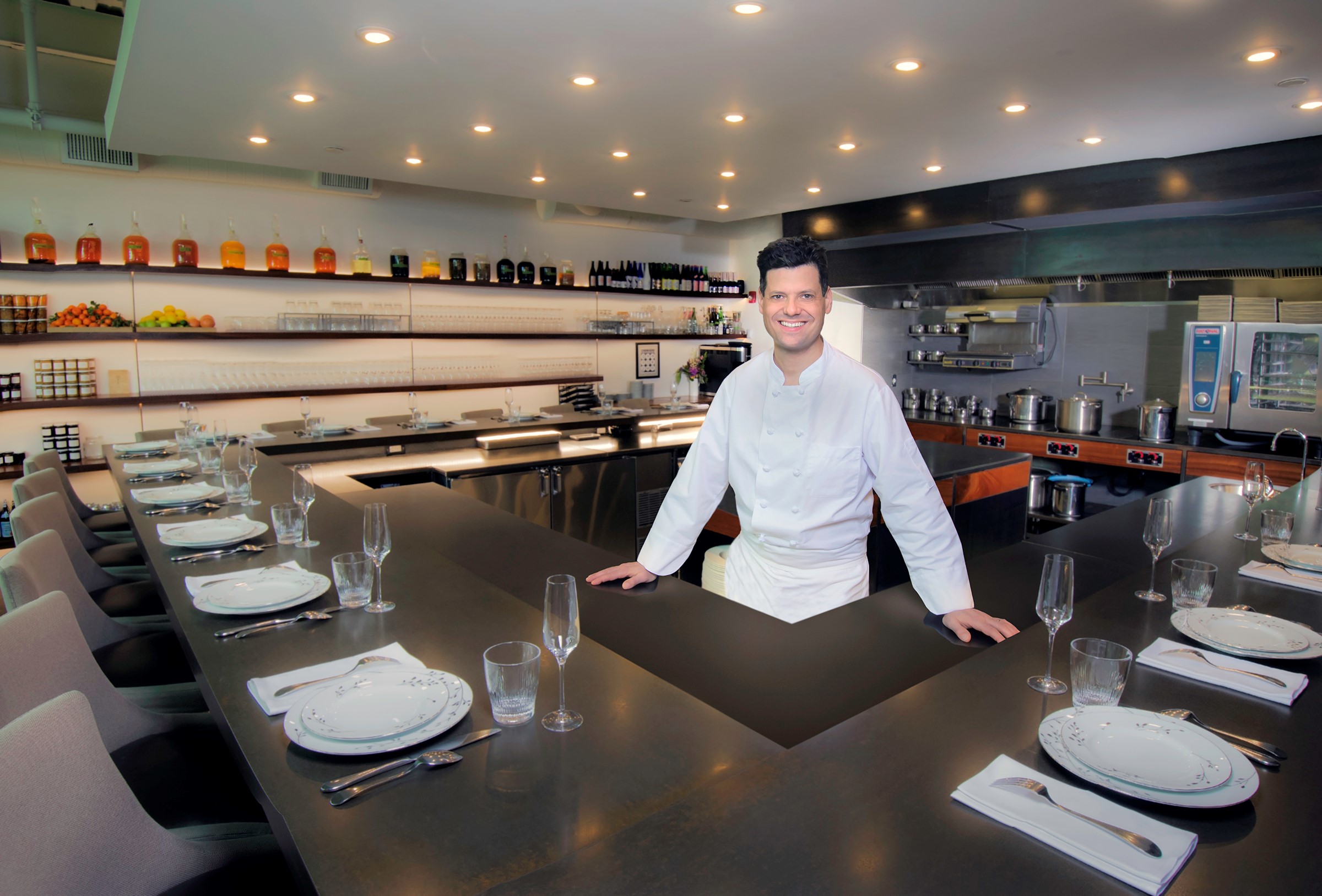 About Peter
CHEF PETER UNGÁR, grew up in Fort Worth, Texas where he got his start early on, deciding in high school that he wanted to one day become a chef. At 17, he jumped into the industry with an apprenticeship at Le Chardonnay, followed by a position as garde manger at Saint-Emilion, both acclaimed French restaurants in his hometown.
In 1994, Peter moved to Boston to pursue a degree at Boston University's School of Hospitality Administration. He soon landed an internship at Restaurant Aujourd'hui in the Four Seasons Hotel Boston, a AAA Five-Diamond and Mobil Four-Star property, where he gained experience throughout the entire kitchen.
For the next six years, Peter held positions as garde manger chef de partie, entremétier, grill, fish, and saucier. Motivated by the private dinners he cooked toward the end of his time at Aujourd'hui, Peter was eager to pursue a project that granted him the level of creativity inspired by these events. In 2003, he founded The Dining Alternative, a private dining service that created a fine dining experience in the comfort of one's home. For more than ten years, Peter created dozens of tasting menu dining events for his wide variety of clientele.
A move to Paris for a year presented Peter with the opportunity to work at two Michelin-starred restaurants; he held positions as poissonnier at Le Grand Véfour and chef de partie at Le Céladon before returning to Boston to continue The Dining Alternative.
In summer 2014, Peter, determined to parlay his extensive experience back into a restaurant setting, founded Tasting Counter with his wife Ginhee. As his first restaurant, Peter's innovative, tasting menu-only concept is a multi-sensory dining experience that unfolds directly in front of the guest as they watch each course come together. Operating under the "0 carbon, 50 local, 100 natural" philosophy, Tasting Counter strives toward a zero-carbon footprint, source a minimum of 50% of its products from within Massachusetts, and offer only all-natural foods and wines.
Peter lives in Somerville, Massachusetts with his wife and business partner, Ginhee, and their children.
About The Trustees of Reservations and The KITCHEN
As one of the largest owners of agricultural land and the premier steward of the cultural and natural landscape of Massachusetts, The Trustees extends its leadership to transform the local food system by connecting residents and visitors back to the land and sharing the Commonwealth's collective agrarian heritage through innovative retail and educational experiences at the Boston Public Market in the heart of downtown Boston.
The KITCHEN is a community gathering place, managed by The Trustees, that is restoring the craft of seasonal cooking in Massachusetts, New England, and beyond through hands-on classes and educational experiences that celebrate the farmers and artisans of this region. Partnered with the Boston Public Market, The KITCHEN embraces a whole-food approach to eating and promotes cooking as an essential cornerstone of a sustainable food system.
---