Date/Time
Date(s) - 07/30/2019
6:30 pm - 9:30 pm
---
Event Details
Join Maricel for an Introduction to Vietnamese Cuisine. This class is perfect for cooks of all skill levels from beginner to pro. This is a hands on class and together you will make a meal of:
Vietnamese Fresh Spring Rolls – We will make Prawn Rolls. Also know as Gỏi cuốn, Vietnamese spring rolls traditionally consisting of pork, prawn, vegetables, bún, and other ingredients wrapped in Vietnamese bánh tráng wrapper.
Lemongrass Grilled Pork Chop – This is one of the easiest Vietnamese foods to make, but yet it highlights the flavors and depth of the cuisine. Lemongrass is popular in Vietnamese foods.
Vietnamese Crispy Fried Chicken Wings with Fish and Garlic Sauce – Fried Chicken is a staple in many cusiines around the world and the Vietnamese take it up a notch with a delicious Fish and Garlic Sauce.
Taro Sweet Soup for Dessert – Taro is a root, like Cassava or Sweet Potatoes, and is cooked with coconut milk to make a delicious dessert.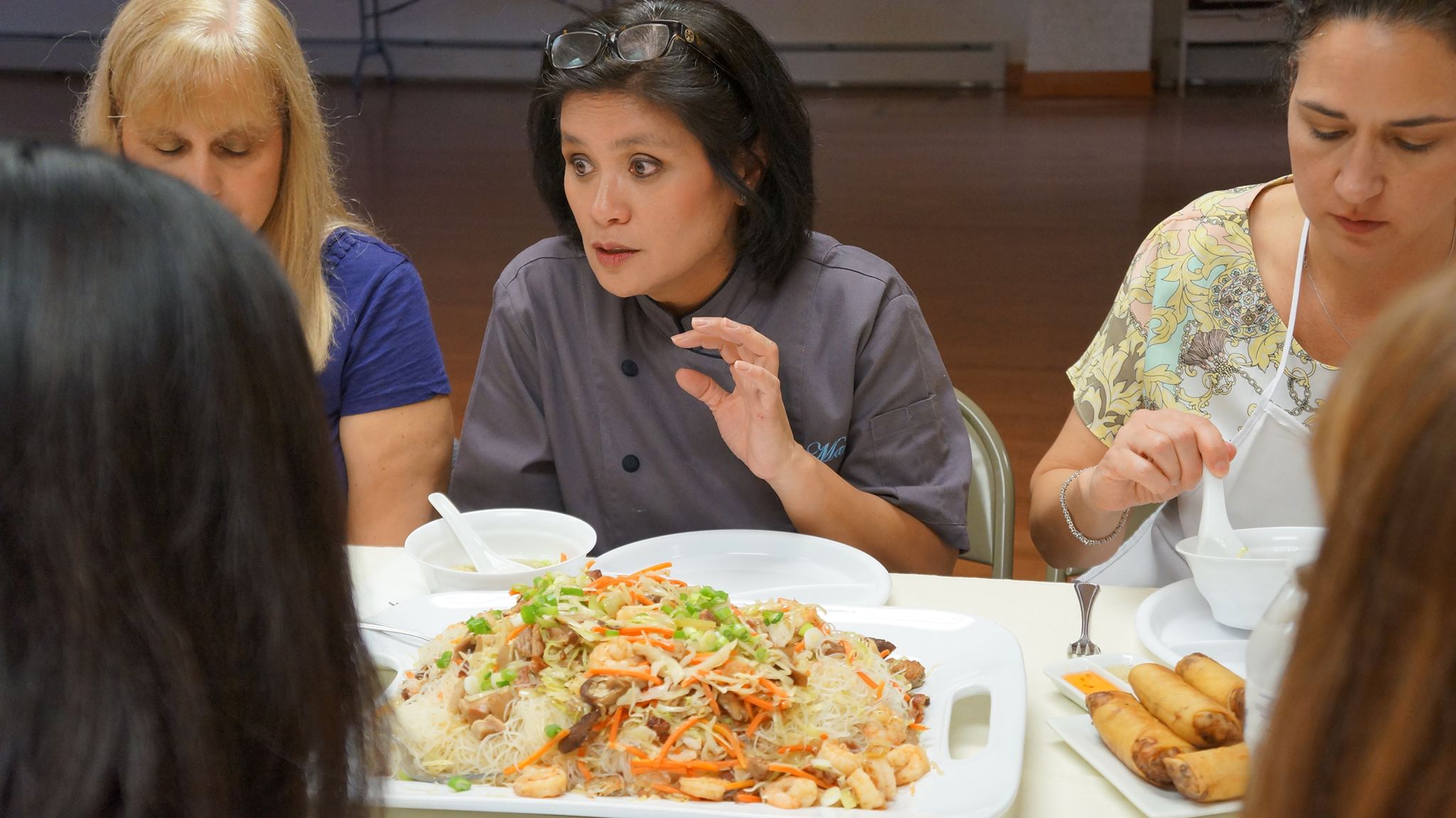 At the conclusion of the class, everyone will enjoy a sit down meal made from their own hand.
Maricel loves to cook and shares her passion with her students. Maricel's Kitchen classes are perfect events for a girls night out, a get together with friends, or to enhance your skills and understanding of food.
Maricel's Classes are perfect for cooks of all skill levels. Whether you are just setting out or a seasoned professional, Maricel will help you learn the flavors and techniques that make Asian foods so exciting. Classes are hands on and interactive. Participants will receive their very own Maricel's Kitchen Apron and a packet of recipes for the dishes they created. Maricel ends all her classes with everyone sitting down to enjoy the meal they just created. It is a perfect end to the event and gives everyone a chance to socialize and enjoy the fruits of their labor.
---